Pope Benedict here speaks of the Holy Land as "the Fifth Gospel" and speaks about the power and value of pilgrimage to Jerusalem as a way to increase our longing for the New Jerusalem.
As we call to mind the Word of God who became flesh in the womb of Mary of Nazareth, our heart now turns to the land where the mystery of our salvation was accomplished, and from which the word of God spread to the ends of the earth.
By the power of the Holy Spirit, the Word became flesh in a specific time and place, in a strip of land on the edges of the Roman Empire. The more we appreciate the universality and the uniqueness of Christ's person, the more we look with gratitude to that land where Jesus was born, where he lived and where he gave his life for us. "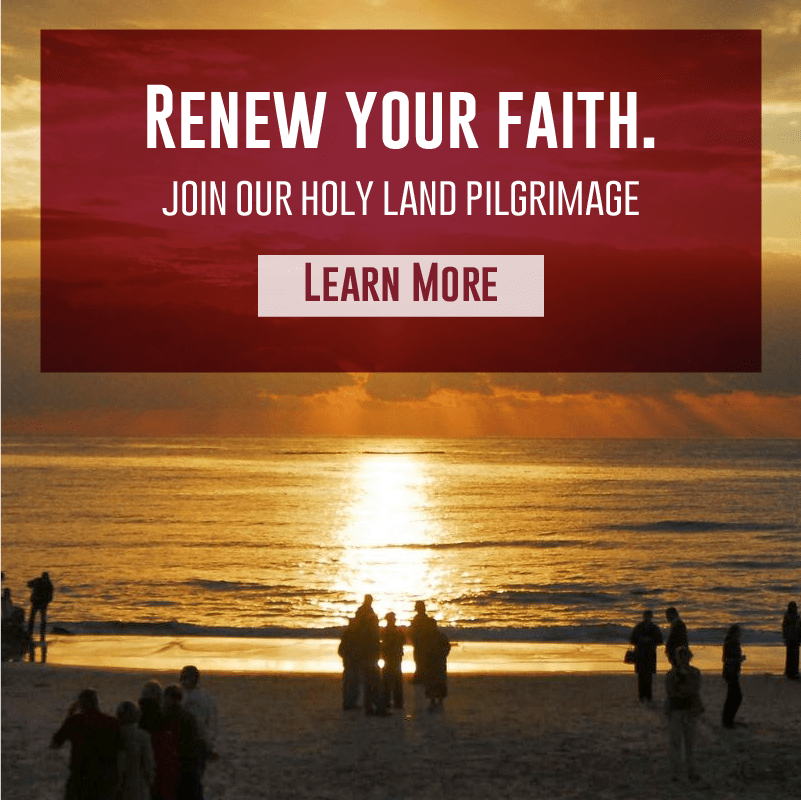 The stones on which our Redeemer walked are still charged with his memory and continue to 'cry out' the Good News. For this reason, the Synod Fathers recalled the felicitous phrase that speaks of the Holy Land as 'the Fifth Gospel.' . . .
The Holy Land today remains a goal of pilgrimage for the Christian people, a place of prayer and penance, as was testified to in antiquity by authors like Saint Jerome. The more we turn our eyes and our hearts to the earthly Jerusalem, the more will our yearning be kindled for the heavenly Jerusalem, the true goal of every pilgrimage, along with our eager desire that the name of Jesus, the one name which brings salvation, may be acknowledged by all (cf. Acts 4:12)."
This statement on the Holy Land as the Fifth Gospel, comes from Pope Benedict's Apostolic Exhortation Verbum Domini, 89.