An open letter to Archbishop Jose Gomez, president of the US Conference of Catholic Bishops in response to his statement of November 7, 2020 regarding the US Presidential Election.
November 9, Feast of The Dedication of the Lateran Basilica
Dear Archbishop Gomez,
In your recent statement of November 7, you appealed to Catholics and Americans to conduct themselves with virtue and self-discipline, engaging in public discourse with charity and civility following the election of 2020. I welcome this timely exhortation and will do everything in my power to heed it and encourage others to do so.
However, you then quickly proceeded to recognize and congratulate Joe Biden and Kamala Harris as the victors.
I am sorry, Archbishop Gomez, I cannot follow you in this premature gesture.
Neither the news media nor the USCCB are competent to certify the results of a US presidential election. Margins were razor thin in key states, as you know.  Provisional ballots are still being counted. Recounts and serious legal challenges are in process. Respect for voters and candidates alike demand that not we prejudice the process but instead allow it to proceed.
Sadly, election fraud has been a regular feature of American life. While in many past cases, corruption may not have been of sufficient extent to determine the outcome of the presidential election, this time around, it very well may have been.
Courts exist to judge such matters. I believe the evaluation of the evidence and the action to be taken should be left to the appropriate judicial authorities. In fact, this presidential election may be ultimately decided by the Supreme Court, as it was twenty years ago. Once the process is complete and the election results are certified, I will congratulate the winner. Until then, I will pray for America to Our Lady Untier of Knots.
To brush aside the skepticism of millions regarding the integrity of this election is neither just nor wise. It would leave the victors to begin their administration with a cloud of suspicion hanging over them, which is good for no one.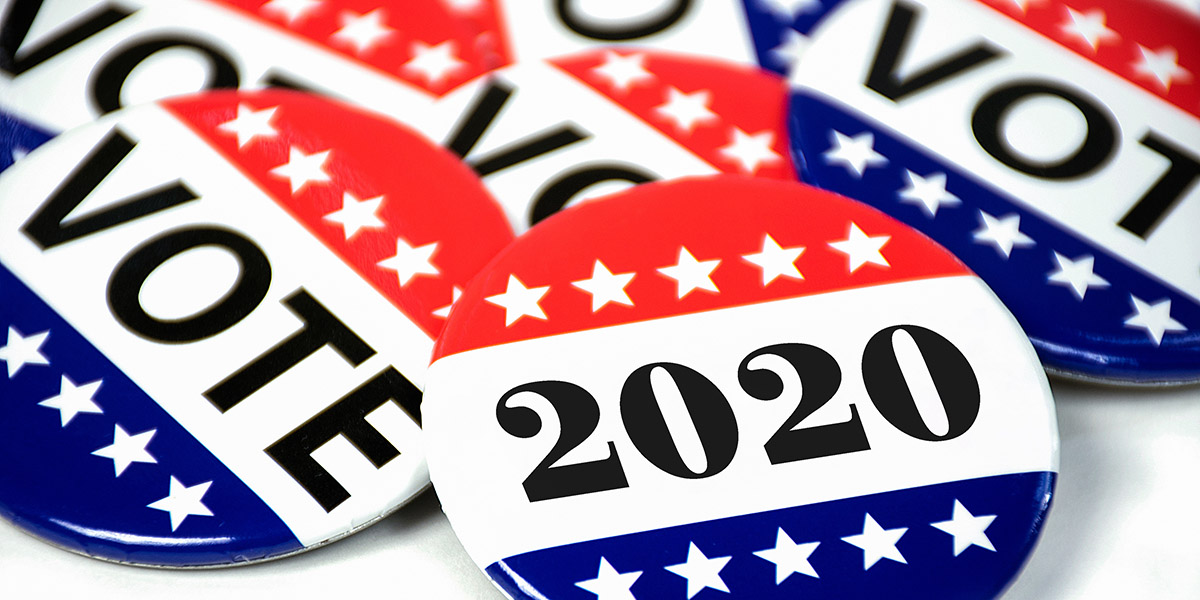 Featured/above image by liveslow on iStock.
Thus, everyone has a stake in letting rigorous investigations and recounts proceed. Of course, we should do our best to remain patient, civil and charitable as the matter is resolved. Mistakes, should they be found, should be corrected. Fraud, if discovered, should be prosecuted. I would hope that all Americans – Democrats, Republicans, Libertarians, Independents – can agree on this. We must indeed unite at this moment – together rejecting every form of deception and the kind of blatant disregard for freedom represented by election fraud.
You said in your letter that "the people have spoken." How disrespectful and dehumanizing it would be to stand by and allow fraud, rather than the authentic voice of the people, to determine the future of America.
Archbishop Gomez, your November 7th statement called Catholics to be peacemakers at this juncture in American history. I am reminded that Pope St. Paul VI said "if you want peace, work for justice." And how can we forget that he who said "blessed be the peacemakers" nevertheless took aggressive action to root out corruption from the Temple precincts. I believe his disciples in America would do well to have the same attitude towards corruption in their municipal precincts.
Respectfully yours in Christ,
Marcellino D'Ambrosio, Ph.D.
Director of the Crossroads Initiative
An apostolate of renewal and evangelization
www.CrossroadsInitiative.com
For the full text of the November 7th statement from Archbishop Gomez November 7th  on the US 2020 presidential election to which this letter is a response, visit this page on the website of the US Conference of Catholic Bishops.
For a sampling of 1298 instances of proven election fraud in the recent past, visit the site of the Heritage Foundation.
For a primer on election fraud, visit Every Legal Vote.
For confessions of a man who ran a ballot-fixing operation for years, read Confessions of a Voter Fraud.
For a broad sampling of allegations of election fraud in the presidential election of 2020, see the blog of Catholic writer Dave Armstrong.
Banner image by JJ Whitley on Pexels. Public domain.