Augustine, commenting on Galatians, hits many themes: grace, merit, freedom, and imitation of Christ.  Paul, laboring with the Church which is a mother, experiences birth-pangs until Christ is formed in the children of God.
St Paul says, Be like me – who, though I was born a Jew, have learnt through spiritual insight to look down on things of the body – as I have become like you – that is, I am a man.
Next he very properly reminds them of his love for them, so that they should not think that he is their enemy. My brethren, hear me: you have never done me harm – implying, 'do not therefore think that I mean to do you any harm'.
My children, he adds – so that they should imitate him as they would imitate a parent. I must go through the pain of giving birth to you all over again, until Christ is formed in you. Now he speaks more in the person of the Church, their mother, for as he says elsewhere, I was gentle and unassuming, like a nurse feeding and looking after her children.
Christ takes shape in a believer through the faith that is in his inmost soul. Such a believer, gentle and humble of heart, is called to the freedom of grace. He does not boast of the merit he gains from good works, for they are worth nothing. It is grace itself that is the beginning of merit, so that Christ, who said in so far as you did this to one of the least of these, you did it to me can call the believer the 'least' part of himself. Thus Christ is formed within the believer who accepts the form of Christ, who comes close to Christ by means of spiritual love.
Therefore the believer who imitates Christ becomes (as far as he is permitted) the same as Christ whom he imitates. Whoever claims to abide in Christ, says John, must walk as Christ himself walked.
Human beings are conceived and given shape by their mothers, and once they have taken shape, their mothers go into labor and give them birth; so we may wonder what is meant by I must go through the pain of giving birth to you all over again, until Christ is formed in you.
We can take the birth-pangs as meaning the anxiety he felt over them, that they should be born in Christ; or again, that he is suffering because he sees them surrounded by dangers that could lead them astray. The care and worry he feels, which he compares to the pangs of giving birth, may last until they are fully mature with the fullness of Christ himself, not tossed one way and another and carried along by every wind of doctrine.
Hence it is not about the beginnings of faith that St Paul is speaking, the faith by which they were born, but about the strengthening and perfecting of that faith: I must go through the pain of giving birth to you all over again, until Christ is formed in you. Elsewhere he talks of the same labor in other words: My anxiety for all the churches. When any man has had scruples, I have had scruples with him; when any man is made to fall, I am tortured.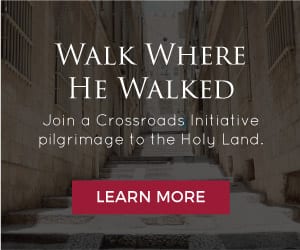 This post focuses on the church as mother, in labor & with birth-pangs until Christ be fully formed in each of us.  It is an excerpt from an Explanation of Paul's Letter to the Galatians by Saint Augustine (Nn. 37, 38: PL 35, 2131-2132).  This selection appears in the Roman Office of Readings for Thursday of the fifth (5th) week in Ordinary Time.  The accompanying biblical reading comes from Galatians 4: 8-31.