A collection of useful information on Coronavirus COVID-19 especially as it relates to pilgrimage travel with the Crossroads Initiative.  What is the status of the upcoming pilgrimages sponsored by the Crossroads Initiative?  From Dr. Italy, a veteran international traveler and pilgrimage tour leader.  We encourage our pilgrims to consult this page regularly in the days to come.  We will update it as new information becomes available.
Update April 6, 2020   Italy Pilgrimage
Our pilgrimage to Italy is in the process of being rescheduled to May/June 2021.  Exact dates and other details will be emailed to you tomorrow, Tuesday, April 7.  Thanks so much for your patience!
Update March 31, 2020 – Holy Land
The Holy Land Pilgrimage for 2020 has been rescheduled for April 12-22, 2021.  Select International is offering all pilgrims credit on what was paid for the 2020 towards the 2021 trip.  The final price of the 2021 trip is estimated to be close to the 2020 trip.  Select will confirm that just as soon as the airlines open booking for that timeframe, which will be on May 23, 2020.
If you wish to accept this credit and plan to travel with us in April 2021, you must notify Jane Allison, our tour manager, by email no later than this Friday, April 3!  You can reach her at Jane@Select-Intl.com.
We are praying for the health and well-being of you and your family during this challenging time.
Update March 31,2020 – Italy
This Friday, April 3, we plan to send you an email notifying you of our plans for the rescheduling of our May/June 2020 pilgrimage to Italy.  Thanks so much for your patience!  You are in our prayers and we pray that you will keep the staff at Crossroads and Select international in your prayers as well!
Update March 24, 2020-All Pilgrims
Hi folks – Select International Tours offices are located in the state of New Jersey which has issued a state-wide, mandatory lock-down.  All employees are working from home.   They cannot be reached, therefore, through their office phone system.  While they can still be reached by email, they are inundated right now so I would ask you to hold on patiently . . . I will alert you via this page and via email as soon as we have anything definite to share with you about the pilgrimage you are scheduled for this year.  Here's a brief update on the various trips:
Holy Land – I'm delighted to report that Fr. Tim Nolt and Deacon Matt Coriale have confirmed that they will be traveling with us to the Holy Land on our rescheduled dates of April 12-22, 2021!  I hope all of those scheduled for 2020 can join us!
Italy – as of today, we do not have a plan finalized.  We hope to update you before the end of this week.  Thanks for your patience.
Oberammergau/Poland – We will not hear back from the Oberammergau Passion Play Organizing committee until early April.  We don't know why they did not reschedule the play until 2022 instead of next year.  And we don't know whether ticket holders like us will get any form of credit or tickets towards 2022.  The only other time in history that the play has not gone on according to schedule was at the outbreak of World War II, so I'm sure this pandemic is a brand new set of circumstances for the town, as it is for us.  We will explore all the alternatives.  We may still offer the trip with the entire planned itinerary despite the plays postponement, so I encourage you to keep the dates open until we learn more in early April.
Let's all pray for one another and be patient with one another during this time!
Update March 19, 2020-FOR EVERYONE!
There are many news reports and Facebook posts that are extremely scary these days.  Here is a list of ten bits of GOOD NEWS with regard to progress that is being made in the war against COVID-19. https://www.goodnewsnetwork.org/10-positive-updates-on-the-covid-19-outbreaks-from-around-the-world/
Update March 19, 2020-OBERAMMERGAU
Today the news broke that, because of the pandemic, the town of Oberammergau has decided to postpone the performance of its play until 2022.  They have not informed the travel companies how they will handle this.  As you might imagine, our travel partner, Select International, is working overtime already to help deal with pilgrimages that have been canceled in March and April.  We would ask you not to call or email them, but to wait patiently until they are able to discuss the situation with the organizers of the play.  That probably is not going to happen until early April.
Select International has been in business 34 years – I've been leading pilgrimages for 21 years.  We've never been faced with a situation remotely like this.  Please keep us in your prayers as we seek to make the best out of a challenging situation.  And of course, first and foremost, we pray for the critically ill and the valiant nurses and doctors who are caring for them.
Update March 18, 2020- FOR ALL PILGRIMS
Hi everyone!  I just want to remind you that our Tour Company, Select International, has a COVID-19 Information page that you should check as well as this page.  If you do have travel insurance though the company recommended by Select International, Travel Insured, you should visit their COVID-19 Insurance Page.  This will help you you better understand the terms of what you purchased.
Update March 18, 2020- ITALY PILGRIMAGE
Both the final payment date and the cancellation date are extended to April 8.  This gives us all a bit of time to assess the situation and come up with a plan that is in the best interest of all.  If you have not yet paid in full, you can hold off . . . if you have paid in full, you can get a refund less your deposit and the cost of any flights that have already been purchased for you . . . up till April 8.
Update March 17, 2020-UPCOMING Italy PILGRIMAGE
It is not 100% clear whether we will continue on with our plans to travel to Italy May 25, 2020.   Our pilgrimage chaplain, tour company president and tour director, Dr. Italy, are in constant communication about this and will make a decision by the end of March.  Because of this, the final payment deadline has been extended to April 8.  Stay tuned for more details.
Update March 17, 2020  – UPCOMING HOLY LAND PILGRIMAGE
The pilgrimage that had been scheduled for April 28 – May 8 2020 has been rescheduled for April 12-22, 2021.  All passengers have been sent an email with all the details.
Update March 15, 2020  CHINA GETTING BACK TO NORMAL
The fear, based by warnings that some statisticians and scientists, that vast numbers of Americans will be infected with COVID-19 and that the crisis will last a long while, is not in accord with the experience of China.  Cases are on the decline there and business and life are getting back to normal.  A WHO expert explains why here.
https://www.vox.com/2020/3/2/21161067/coronavirus-covid19-china?fbclid=IwAR2qeHLOpwdF5iakMBkct8Nt4jaWY3Py4asiIbT1_QV0KIsQgfmdDky-9Ls
Update March 13, 2020  FRESH AIR AND SUNSHINE
Viruses don't particularly like heat and humidity.  While scientists are still trying to figure out if the heat and humidity of Spring and Summer will have the same effect on Covid-19 as it has on the cold and flu, one thing is clear – fresh air and sunlight have a proven anti-viral and anti-bacterial effect.  All of our pilgrimages will involve a great deal of time outdoors, in the fresh air and sunlight.   Read this article on how sunlight and fresh air was used in the 1918 flu pandemic:
https://medium.com/@ra.hobday/coronavirus-and-the-sun-a-lesson-from-the-1918-influenza-pandemic-509151dc8065
An Israeli biophysicist here explains why CoronaVirus he believes will slow down in transmission (as opposed to the exponential explosion of cases feared by many) https://www.calcalistech.com/ctech/articles/0,7340,L-3800632,00.html?fbclid=IwAR05d0K0xVg5wKjIKqOJViUQ43EnaUY94YDV2_2RKkXg9NqVbEC0srK1Pak
Update March 12, 2020
The world-wide spread of the Corona-virus has everyone's attention.  What are we to think about traveling on pilgrimage to the Holy Land (April 28-May 8), central Italy (May 25-Jun3 5), and Poland/Austria/Bavaria (Aug 3-13)
I have never been one to take foolish risks.   The spiritual and bodily welfare of our pilgrims and their families have always been our #1 priority and always will be.
But neither am I one to succumb to fear that is out of all proportion to the actual risk facing us.
I think it is important to get perspective on what the facts are – how serious is this new virus, what are the chances of getting it whether at home or abroad, what are my chances of dying from it, and what are responsible, reasonable measures I can and should take to protect myself and everyone else from the disease.
Information and opinions on this issue are bombarding us from everywhere.  All experts agree that concern is warranted.  But this particular virus is new.  And the approach the world governments are taking to slow its spread are unprecedented.  Very good experts in government and medicine agree on some things, and greatly disagree on others, particularly about the advisability of travel.  But I encourage you to check out the resources below.  I believe that they represents points of view and representations of the facts that are under-reported in the news media but that you might want to be aware of.
Dr. Chris Centeno here explains very clearly why he is not as worried as many others are about COVID-19
https://regenexx.com/blog/why-i-am-not-concerned-about-the-coronavirus/
Dr. Centeno, on March 10, further explains his position on the matter.
https://regenexx.com/blog/coronavirus-myths-debunked/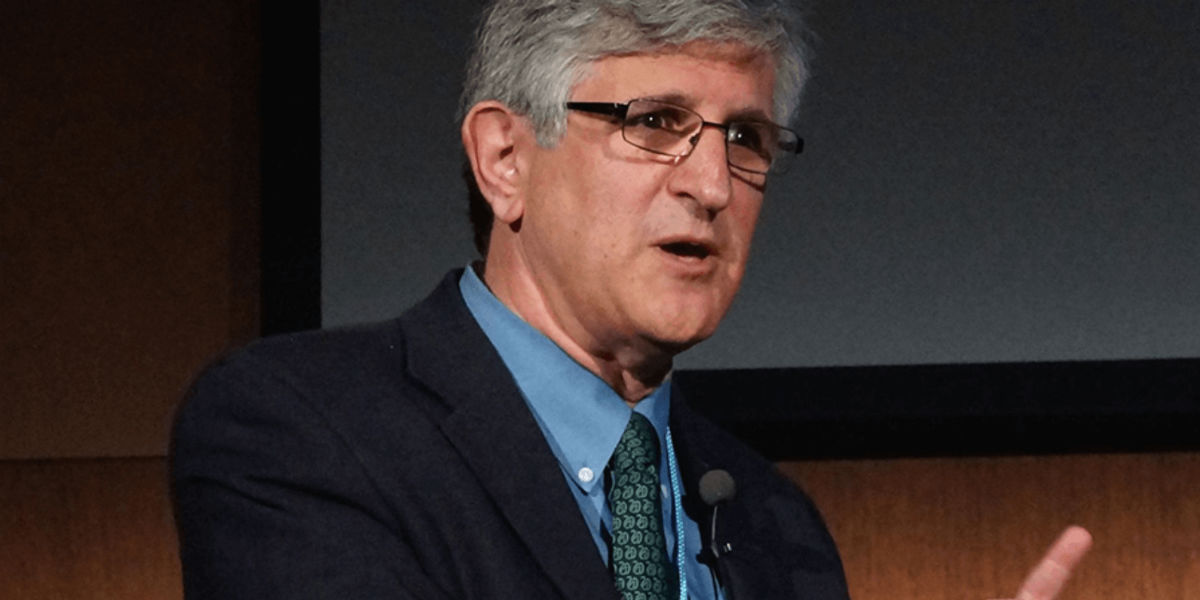 Dr. Paul Offit, an American physician who is an expert in virology, explains why the new coronavirus will likely not cause one tenth of the damage caused by influenza.
https://www.cnn.com/videos/tv/2020/03/02/doctor-paul-offit-coronavirus-pandemic-trump-response-aman.cnn
Another infectious disease expert weighs in, cautioning us not to fall prey to media-induced panic.
https://bluecollarprepping.blogspot.com/2020/02/guest-post-pandemic-dont-panic.html
My friend, Deacon Rob Lanciotti, Ph.D. retired virologist from the Center for Disease Control, shares information and tips on how to protect  ourselves from the coronavirus at home, school and church in the Archdiocese of Denver newspaper https://denvercatholic.org/qa-deacon-rob-lanciotti-former-cdc-virologist-shares-coronavirus-tips/
Jeremy Samuel Faust is an emergency medicine physician at Brigham and Women's Hospital in Boston, faculty in its division of health policy and public health, and an instructor at Harvard Medical School.  In the following article, he explains why Coronavirus is NOT as deadly as people think, and why some approaches to protection are unnecessary and even counterproductive.
https://slate.com/technology/2020/03/coronavirus-mortality-rate-lower-than-we-think.html
TRAVEL INSURANCE INFORMATION
We encourage all passengers to purchase travel insurance . . . many have already done so.  The Deluxe Group plan can still be purchased almost up until the time of scheduled departure.  Facts on the benefits of the two plans offered through our travel partner, Select International, are outlined here: