Here Augustine comments on Eziekiel's image of the shepherds of the Church as watchmen who are obligated to warn God's people when they are going astray. He also comments on the words of Jesus to his disciples that they are to do what the chief Priests and Pharisees say, but not as they do.
W
ell then, shepherds, hear the word of the Lord!" What must you shepherds hear? Thus says the Lord God: behold, I am above the shepherds and I will call them to account for the sheep in their hands.
Listen, sheep of God, listen and learn: God will call the bad shepherds to account for his sheep and for their deaths. As he says elsewhere in Ezekiel: Son of man, I have appointed you as sentry to the House of Israel. When you hear a word from my mouth, warn them in my name. If I say to a wicked man, "Wicked wretch, you are to die," and you do not speak to warn the wicked man to renounce his ways, then he shall die for his sin but I will hold you responsible for his death. If, however, you do warn a wicked man to renounce his ways and repent, and he does not repent, then he shall die for his sin but you yourself will have saved your life.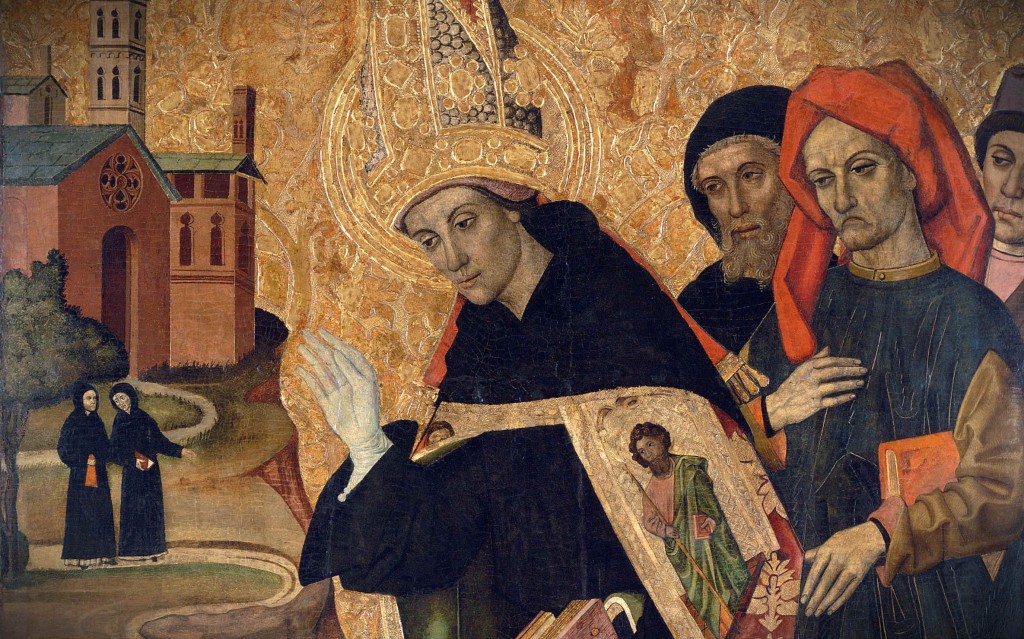 You see, brethren? Do you see how dangerous it is to keep quiet? If you remain silent, you die; and rightly. You die for your impiety and sin – it is your negligence that kills you. He who has said, As I live, says the Lord might have found a living shepherd – but since the shepherd was negligent, not warning those he had been given authority over, those whose sentry he was, he will die justly and the sentry will be justly condemned. But if – the Lord continues – you say "you are to die" with one I have threatened with the sword, and he does not avoid the sword and it comes and kills him, he will die in his sin but you will have set your soul free. That is why we must not keep silent – and you, even if we did keep silent, must listen to the words of the true Shepherd in holy Scripture.
Since I raised the question, let us see if he takes the sheep from the dead shepherds and gives them to good ones. I certainly see him taking the sheep from the bad shepherds: I am above the shepherds, and I shall take my flock back from them and I shall not allow them to feed my flock. In this way the shepherds will stop feeding themselves. For when I say to them, "Feed my sheep," they feed themselves and not my sheep. I shall not allow them to feed my flock.
How does he stop them from looking after his sheep? Do whatever they say, but do not do what they do. It is as if he were saying, "Their words are my words but their actions are their own." When you avoid what the bad shepherds do, they are not in charge of you any more: when you follow what they say, it is my words you are following and it is I who am tending you.
This selection from Saint Augustine's Sermon 46 on Pastors (Sermo 46, 20-21; CCL 41, 546-548) treats of the shepherds of the church as watchmen and is used in the Roman Catholic Office of Readings on Wednesday of the 25th week in Ordinary Time with the accompanying biblical reading taken from the prophet Ezekiel 37:1-14, the famous vision of the dry bones.