This post is also available in: Italian
Want to learn a foreign language?  Everyone knows the best way is immersion.  Put yourself where that language is spoken, experience the culture of the people, and pick it up by osmosis.
The same thing is true about the Catholic Tradition.  I learned this lesson as a college student.  I had rediscovered my Catholic faith at age 16, and begun daily prayer and mass, spiritual reading, and even enrolled in a Catholic college and took some theology.  I grew a lot, learned a lot.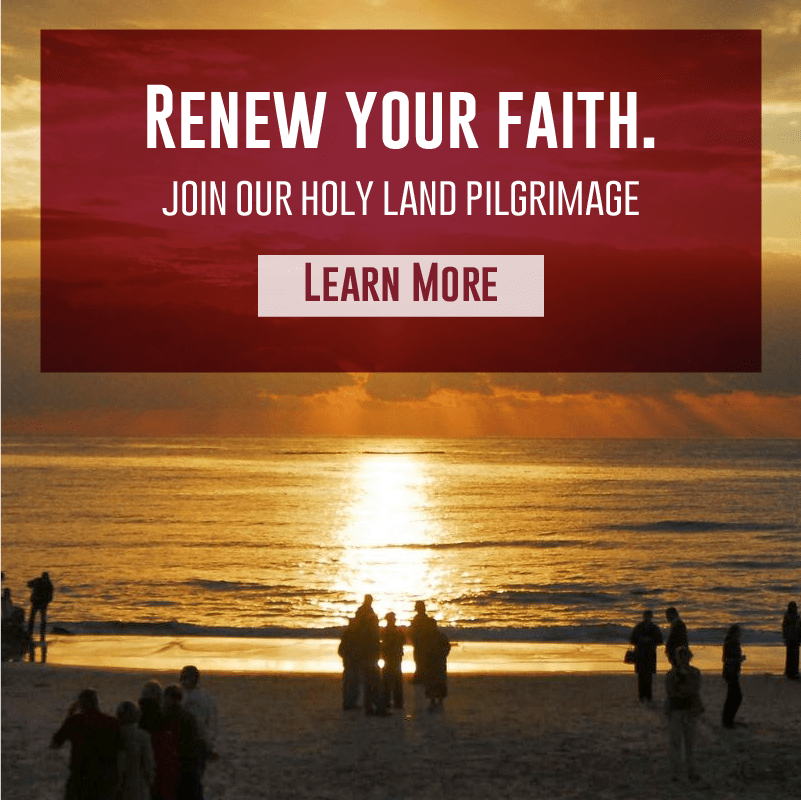 But in my junior year, I hit a spiritual road block, and needed some special help.  A group of friends were going to Rome on pilgrimage and persuaded me to come along, holding before me the prospect of a spiritual breakthrough.  I did not have the funds, but decided to go, pray hard and beat the bushes.  I could not have anticipated what happened.
Yes, I received special graces that transformed stubborn attitudes that I'd been unable to change..  That would have been enough.  But Mass at the catacombs, praying in St. Peters, and gaping in amazement at Michelangelo's Sistine chapel bonded me to the Catholic Tradition in an extraordinary way that is impossible to put into words.  I was immersed in Catholic heritage and "caught it."  Things that I had just previously read about now came alive, and the experience created a zeal to learn more that is still there now, after thirty years.
That's why I'm leading a pilgrimage to Rome this September–I want others to have the experience I had!
With daily Mass, prayer, art and cuisine, this journey will combine pilgrimage, conference, and vacation in one unforgettable adventure that will change the lives of the pilgrims who will joining us.  We invite you to be one of them!
Banner/featured image by Matthias Mullie on Unsplash. Public domain.