7 Minute Podcast in which Dr. Italy vividly describes Israel's coastal jewel, Caesarea Maritima or Caesar's town by the sea.  A place made famous by its builder, Herod the Great along with Pontius Pilate, St. Paul and early Church fathers Origen and Eusebius.
A town that Jesus likely never visited still has an important place in the gospel story.  We speak of "the other" Caesarea.  Not the Caesarea Philippi at the foot of Mt. Hermon, where Peter confessed that Jesus was the Christ.  Rather the town that Herod built on the Sea to impress and flatter Caesar and to make for himself a palace surrounded on three sides by the Mediterranean.  Caesarea Maritima.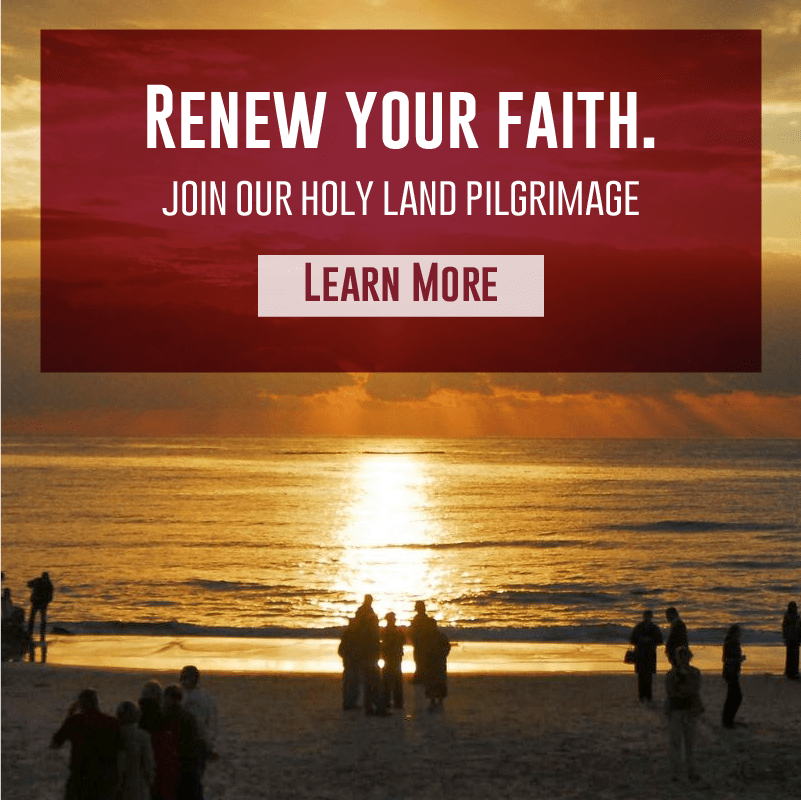 Caesarea Maritima – A Pilgrimage Highlight
Dr. Italy, who has visited this Mediterranean gem over thirty times, always ends his pilgrimage tours at Caesarea Maritima.  Walking through the ruins of Herod's palace, he points out where Herod's fresh water swimming pool once stood whose mosaic floor has resisted the pounding of the surf for over 2,000 years.  It was in this breath-taking seaside palace that Pontius Pilate later took up his residence.  From this place he departed to Jerusalem on that fateful week of Passover during which he condemned Jesus to death on the cross.
Thirty years later, Paul was marched to Caesarea Maritima in chains after being rescued from a raging crowd in the Temple precincts.  And here Paul lived under house arrest for about 2 and a half years before he was finally sent to Rome to be tried before the Emperor.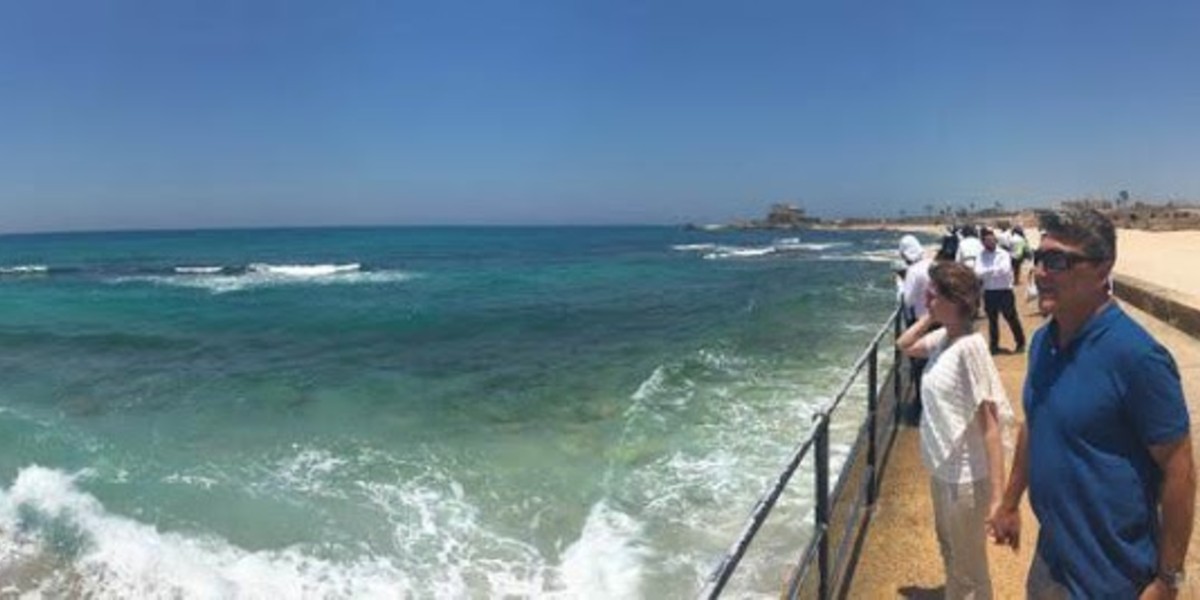 Image by Dr. Italy. All rights reserved.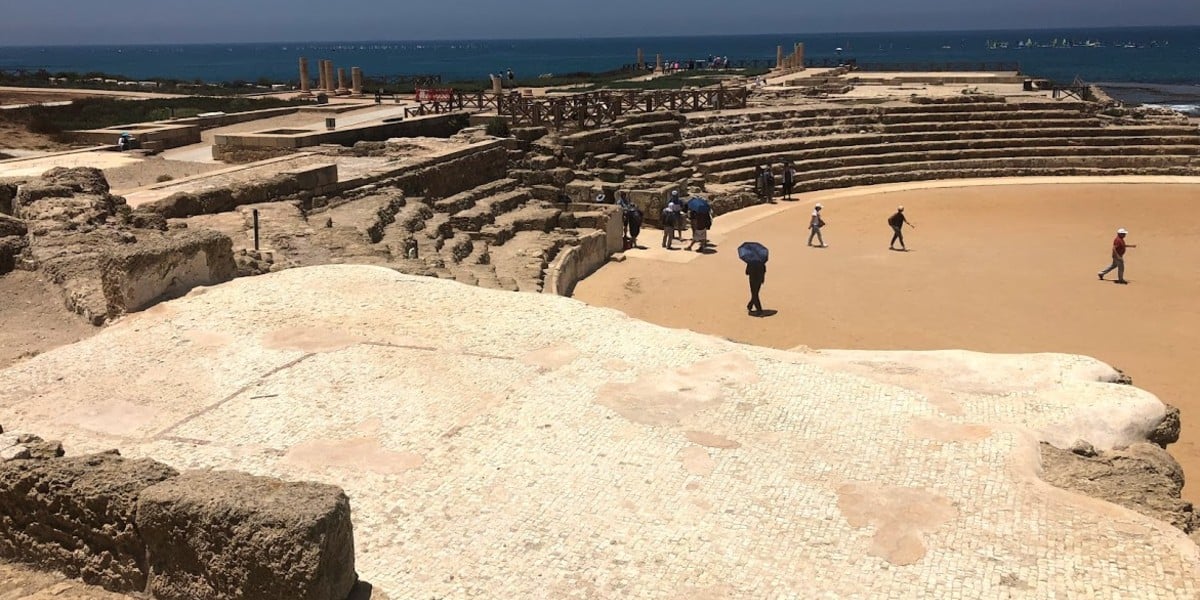 Image by Dr. Italy. All rights reserved.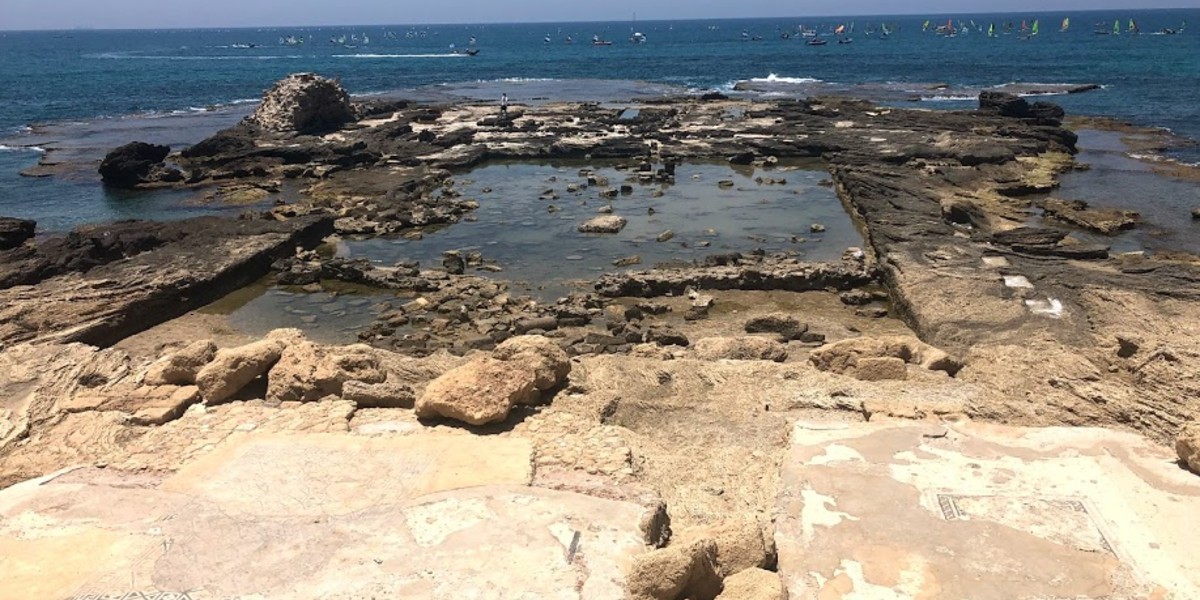 Image by Dr. Italy. All rights reserved.
Site Jesus: the Way, Truth, Life
The initial episode of Ascension Press's landmark video study, Jesus, the Way the Truth and the Life, was largely filmed in Caesarea Maritima.  Center of Roman power in the Holy Land, it is a poignant place to remember how two cultures collided here, Jewish and Roman, and how the force of both these cultural forces broke upon the figure from Nazareth who was for both a sign of contradiction.
This podcast paints a vivid picture of the haunting beauty of this very unique place on the shore of the Mediterranean Sea.
Dr. Italy appears weekly on the Sonrise Morning show, a production of Sacred Heart Radio. You can listen to this show broadcast live Monday through Friday via the EWTN Global Catholic Radio, a network of over 120 local affiliate stations in the US.  You can find podcasts from the Sonrise Morning on both Sacred Heart radio site and www.crossroadsinitiative.com.
To learn more abnout pilgrimage to the Holy Land with Dr. D'Ambrosio, visit the PILGRIMAGE SECTION of the Crossroads Initiative Website.
To subscribe to Dr. Italy's weekly podcast and never miss an episode, visit http://crossroadsinitiative.libsyn.com/ or visit Catholic Heritage with Dr Italy on Apple Podcast.
Banner/featured image by Dr. Italy. All rights reserved.