7 min podcast of Dr. Italy discussing the amazing story of Edith Stein, aka St. Benedicta of the Cross, philosopher, mystic, martyr.
In this brief excerpt from the Sonrise Morning Show, Dr. Italy introduces listeners to the fascinating story of Edith Stein, born into an observant German Jewish family who abandoned religion as a young girl only to end her life as a Carmelite nun and a Christian martyr at Auschwitz.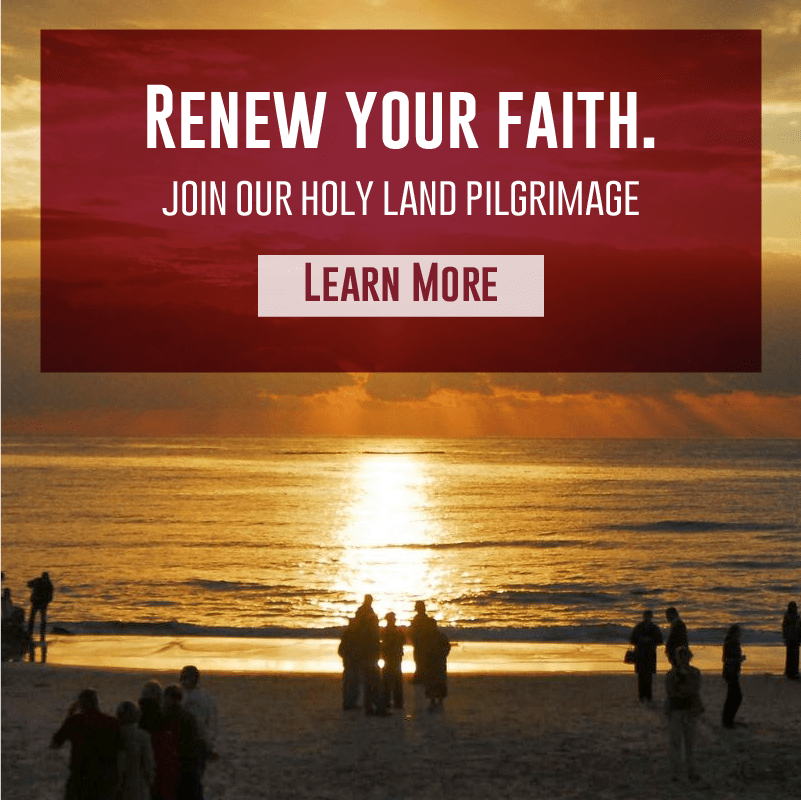 This philosopher and feminist whose writings influenced Karol Wojtyla, the future Pope St. John Paul II, is such a striking figure that she was not only canonized a saint but named Co-patron of Europe.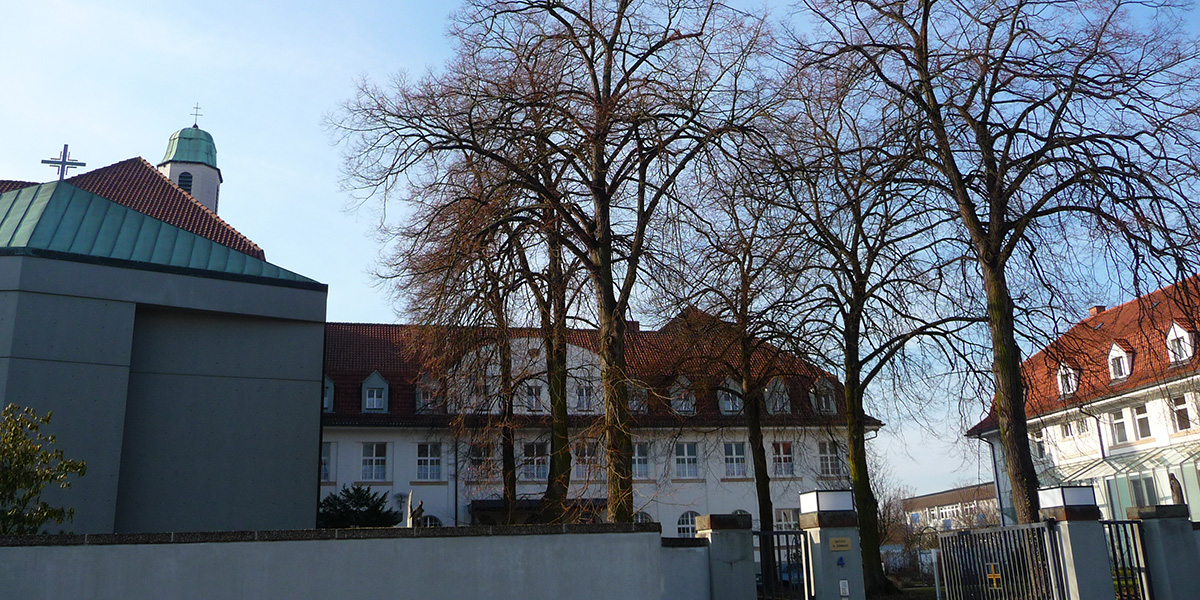 Above image of the Dominican Convent and school in Speyer where Edith Stein taught after her baptism by 3268zauber. CC 3.0.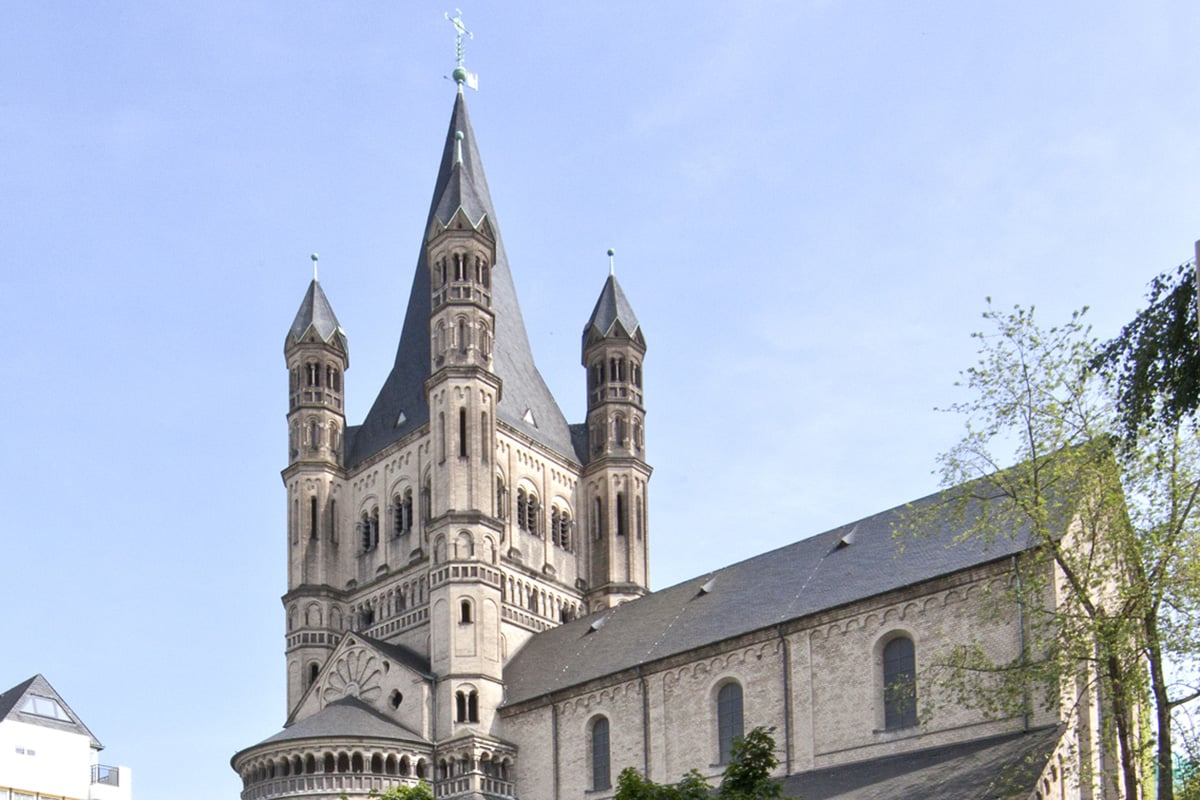 Above image of Saint Martin in Cologne where Edith Stein was baptized by Hpschaefer. CC 3.0.
Dr. Italy appears weekly on the Sonrise Morning show, a production of Sacred Heart Radio.  You can listen to this show broadcast live Monday through Friday via the EWTN Global Catholic Radio, a network of over 120 local affiliate stations in the US.  You can find podcasts from the Sonrise Morning on both Sacred Heart radio site and www.crossroadsinitiative.com.
Banner/featured image by an unknown photographer. Public domain.