Podcast excerpted from radio interview in which Dr. Italy offers some reflections on the apparitions of Mary to lowly shepherd girls in Lourdes in 1858.
Most Catholics have heard about Bernadette and how Our Lady appeared to her near the remote town of Lourdes in Southern France.  Some have also seen a Lourdes grotto constructed as an outdoor shrine, at a church, Catholic School, or retreat center.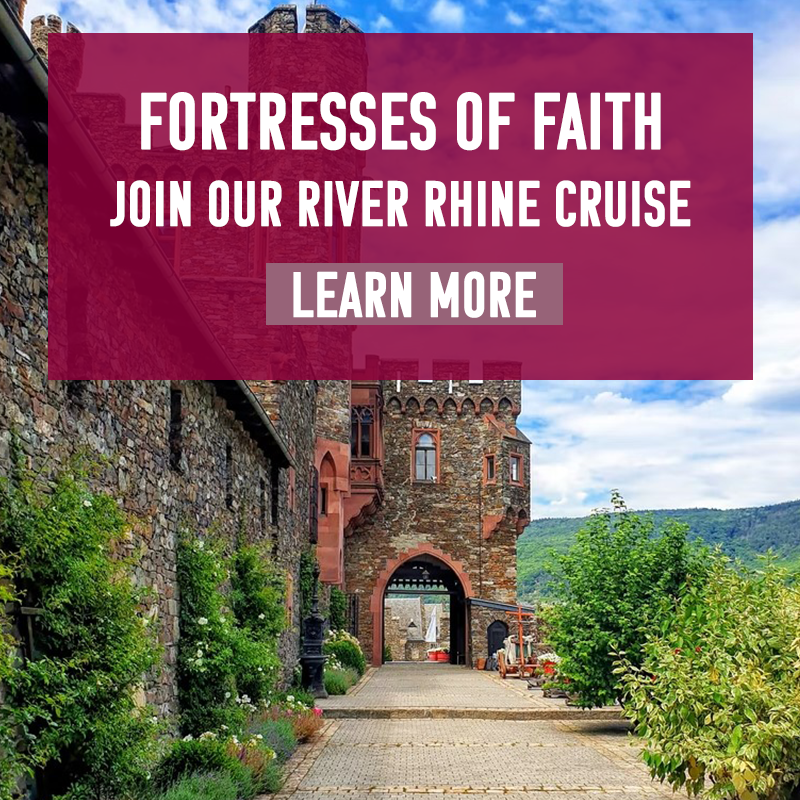 But relatively few have had the chance to actually learn about Mary's visit and her message by going to the actual place where it all happened.   In 2019, Marcellino D'Ambrosio ("Dr. Italy"), led a group of pilgrims there.  But he himself was profoundly touched by the humility of Our Lady who chose to appear to the poorest of the poor, in an out of the way place that somewhat resembles the place where she gave birth to the Savior.  The stable in Bethlehem was a cave, filled with animals and the grotto of Lourdes was as well.  The resemblance between the Lourdes apparitions and the Christmas story is the subject of this podcast.
Banner/featured image of The Basilica of Lourdes at Gave de Pau River. Used with permission.
Dr. Italy appears weekly on the Sonrise Morning show, a production of Sacred Heart Radio.  You can listen to this show broadcast live Monday through Friday via the EWTN Global Catholic Radio, a network of over 120 local affiliate stations in the US.  You can find podcasts from the Sonrise Morning on both Sacred Heart radio site and www.crossroadsinitiative.com.
To subscribe to Dr. Italy's weekly podcast and never miss an episode, visit http://crossroadsinitiative.libsyn.com/