A podcast on sisters Martha and Mary of Bethany and what Jesus's visit to their home, as recorded in Luke 10, has to teach us about action, service, contemplation and hospitality.
The story of the visit of Jesus to the home of Martha and Mary in Bethany [Luke 10:38-42] raises questions about hospitality, service, prayer, action and contemplation.  First of all, does Jesus love some people, like Mary, Mary, and Lazarus, more than others?  If so, how is this fair?  Secondly, why would Jesus apparently praise Mary sitting on her behind while Martha slaves in the kitchen?  In this 14 minute podcast, Marcellino D'Ambrosio, aka Dr. Italy, discusses these issues with Anna Mitchell of the Sonrise Morning show.  When you listen, you'll be surprised at what they come up with!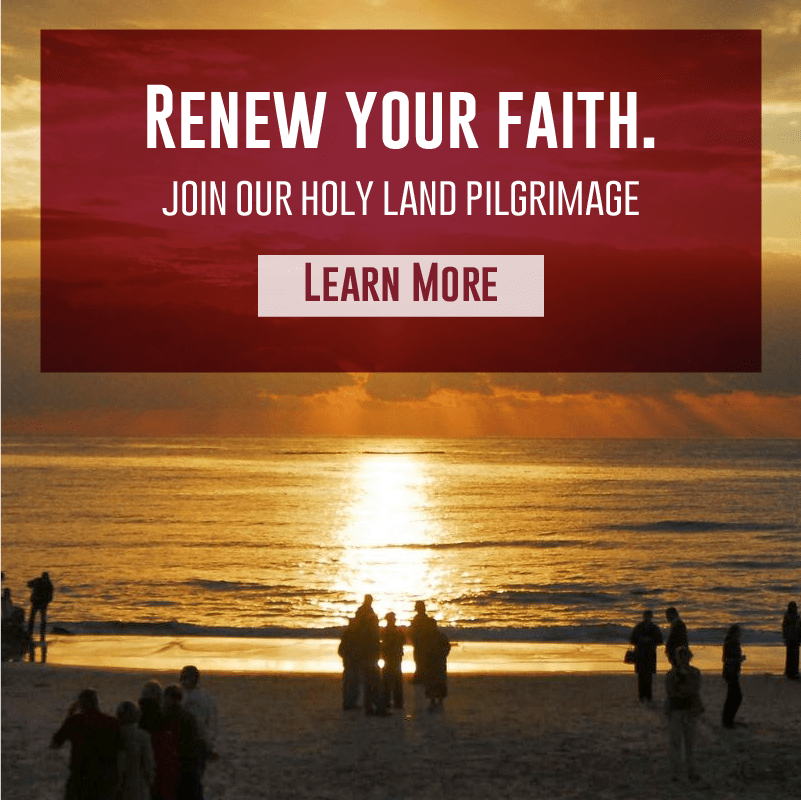 This is a great resource for the Memorial of St. Martha on July 29.  For more resources on Martha, Mary and Bethany, Read Dr. Italy's post on Martha, Mary and the Catholic Fullness.
Dr. Italy appears weekly on the Sonrise Morning show, a production of Sacred Heart Radio.  This show is broadcast Monday through Friday over the EWTN Global Catholic Radio network which has over 120 local affiliate stations in the US.  Podcasts from the Sonrise Morning show are available on both Sacred Heart radio site and www.crossroadsinitiative.com.
To subscribe to Dr. Italy's weekly podcast and never miss an episode, visit http://crossroadsinitiative.libsyn.com/ or the Catholic Heritage with Dr Italy podcasts on iTunes
Banner/featured image by Nancy Bauer on Shutterstock. Used with permission.