In this 14 minute podcast, Sonrise Morning Show host Anna Mitchell interviews Dr. Italy on Pope Francis' Apostolic Exhortation Gaudete et Exsultate or Rejoice and Be Glad, on the call to pursue holiness.
When Pope Francis' Apostolic Exhortation Rejoice and Be Glad was released in March 2018, there was very little written about it in the secular or Catholic press.
Why?  Because people are preoccupied with debating "the issues." So Amoris Laetitia got a lot of attention because it brought up the "issue" of communion for the divorced and remarriage.  Laudato Sii provoked a great response because it touched on the "issue" of climate change.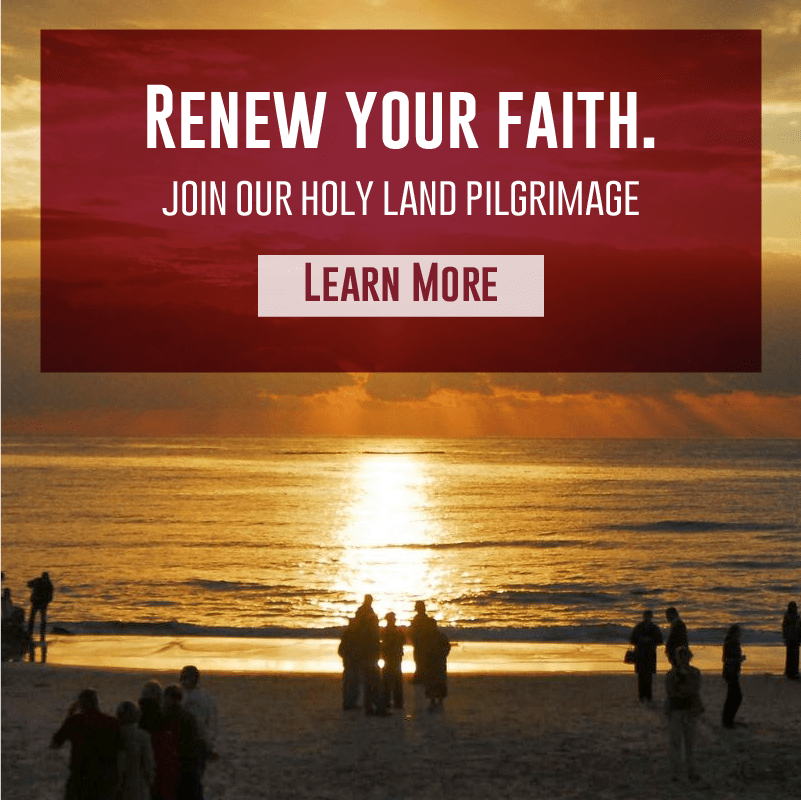 In this podcast, Marcellino D'Ambrosio notes that we prefer to debate these issues but avoid the REAL ISSUE – the call each of us has to ongoing, never-ending conversion, the call to become saints. That's what this papal exhortation is all about.
Despite all the debate over Vatican II, the universal call to holiness was the heart of the council's teaching, the real point of the whole affair.  The center of the central document of the council was Lumen Gentium Chap V – the Universal Call to Holiness. The council and now, Pope Francis, makes the point that holiness is not to be identified with one particular vocation (religious life).  Rather each, in their own state of life, in a way proper to his or her own vocation, is called to the heights of holiness, the perfection of faith, hope, and love as exemplified in the Beatitudes.
Dr. D'Ambrosio discusses the Pope's warning in Gaudete et Exsultate against two particular counterfeits of true holiness, Gnosticism and Pelagianism, and then goes on to share some practical examples of how, in our daily lives, we can grow in holiness by small steps and gestures.
For the full text of Pope Francis' apostolic exhortation Rejoice and Be Glad, read GAUDETE ET EXSULTATE on the Vatican website.
For a related post, read BE A SAINT, NOT A PRUDE.
To subscribe to Dr. Italy's weekly podcast and never miss an episode, visit http://crossroadsinitiative.libsyn.com/ or the Catholic Heritage with Dr Italy podcasts on iTunes