Our Rhine pilgrimage has been nicknamed "the pilgrimage of the hidden gems." Many of the sites and saints we'll be considering are not necessarily household words in the USA of the 21st century. But what precious discoveries await those who will be coming!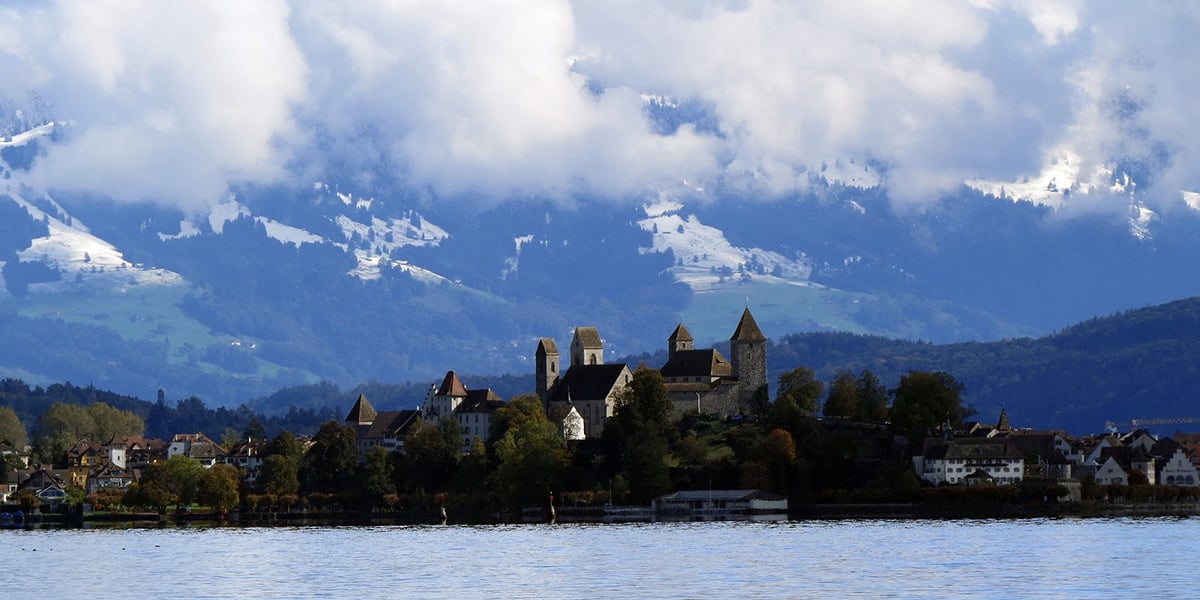 Above image of Lake Zurich by Mayall52 on Pixabay. Pixabay license.
The city of Zurich is located where the Limmat River begins, flowing out of the large alpine lake named after the great city on its shore. But the lake is quite long and has other towns and cities along its banks. Perhaps the oldest and most picturesque of these is Rapperswil, located at the site of a prehistoric settlement dating back to at least 5,000 BC. Archeology tells us that people lived along the lake in homes built on pilings for about 5,000 years.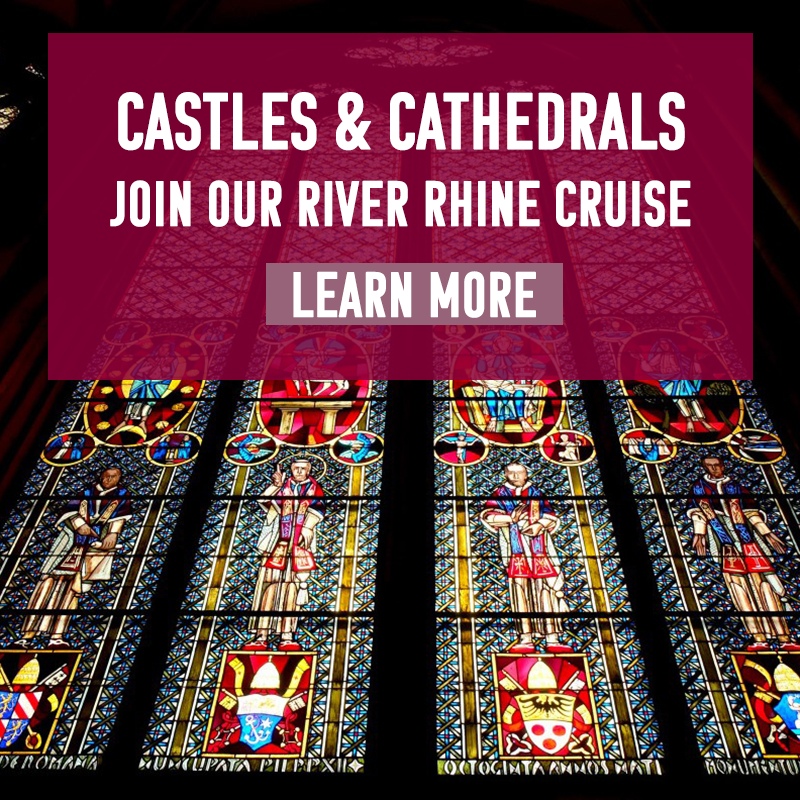 The Catholic history of the town dates back at least to the 4th century when the town is associated with a virgin named St. Kunigunde. Little is known about her except that she is reputed to have been part of a pilgrimage to Rome led by St. Ursula.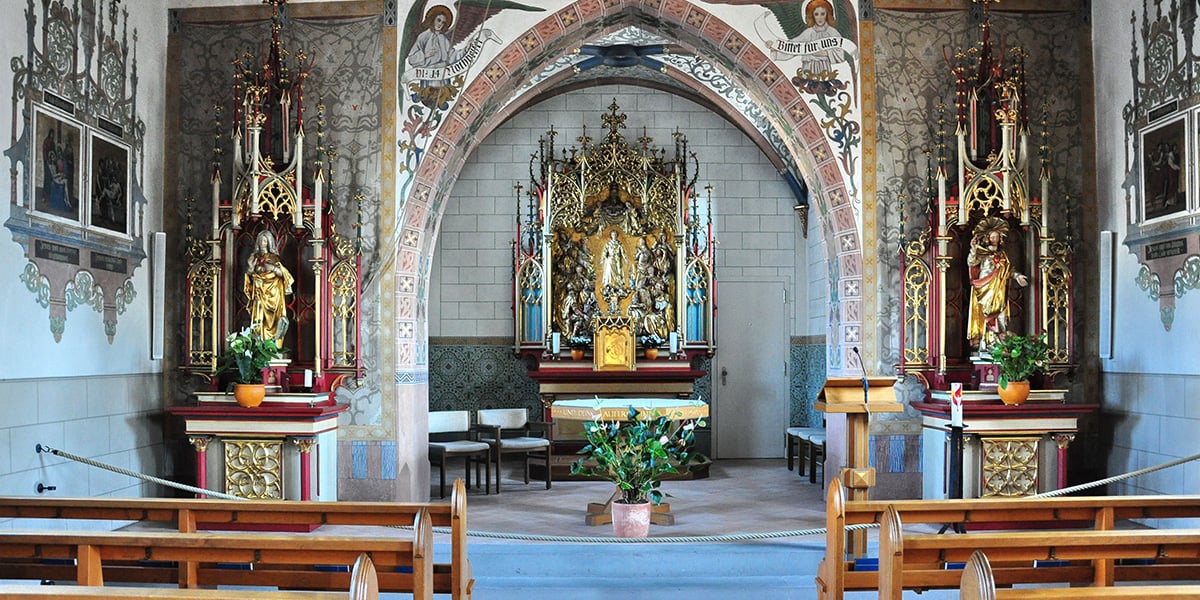 Above image of Saint Ursula Chapel in Rapperswil by Roland zh. CC 3.0.
Ever since, Rapperswil has been associated with pilgrimage. Most Eastern and Central European pilgrims who set out for Santiago de Compostela would stop at Rapperswil, and then cross the lake to visit the famous Einsiedeln Abbey on the other side before continuing their trek to Compostela. Since ferries were limited in capacity, a footbridge was built in the Middle Ages from Rapperswil to the other side of the lake, and this bridge can still be seen today. On our pilgrimage, we'll stop and pray at the site of this bridge and remember our connection with the many penitents and saints in the making who walked this bridge on their way to the tomb of the apostle James, son of Zebedee.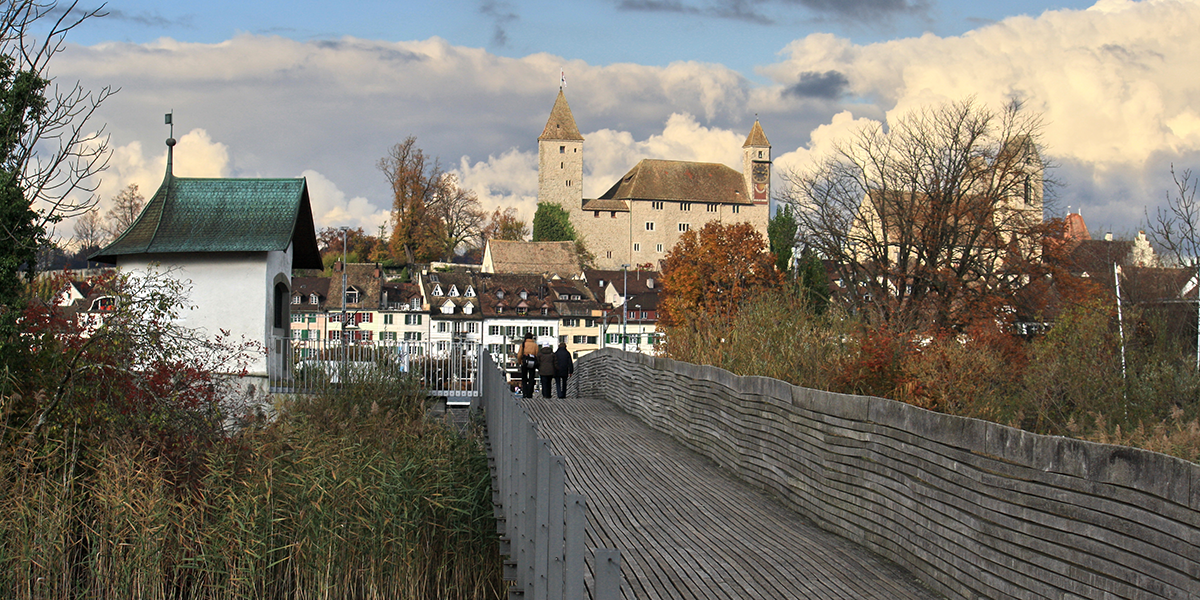 Above image of a footbridge in Rapperswil by Roland zh. CC 3.0.
During the 16th-century Protestant revolt, the town of Rapperswil refused to follow the lead of the nearby city of Zurich. It remained steadfastly Catholic, and to help bolster the spiritual defenses and vitality of the town, the Capuchin Franciscan friars arrived around the year 1600. We'll see their lovely monastery and remember their courage and faithfulness.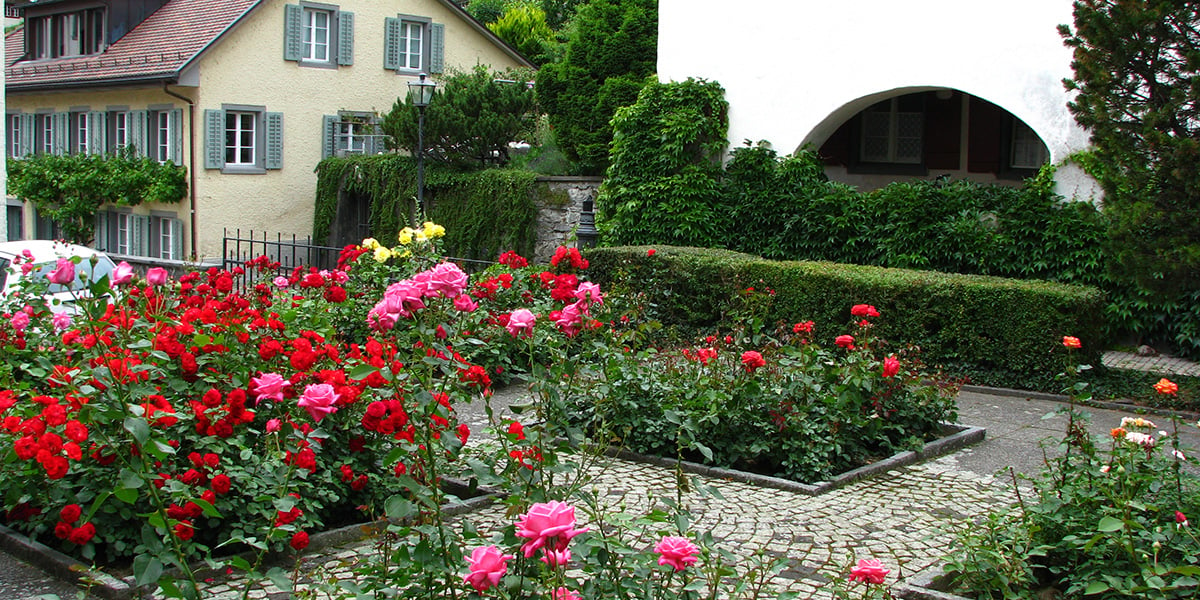 Above image of a Rapperswil Rose Garden by Roland zh. CC 3.0.
The old town of Rapperswil still radiates medieval charm. Called "the rose city," it has some of the most magnificent rose gardens in Europe. The flowers, the narrow alleys, cobblestone streets and half-timbered houses will offer our pilgrims a peaceful stop for a mid-day rest before we continue our pilgrimage, as the medieval did, onto Einsiedeln Abbey.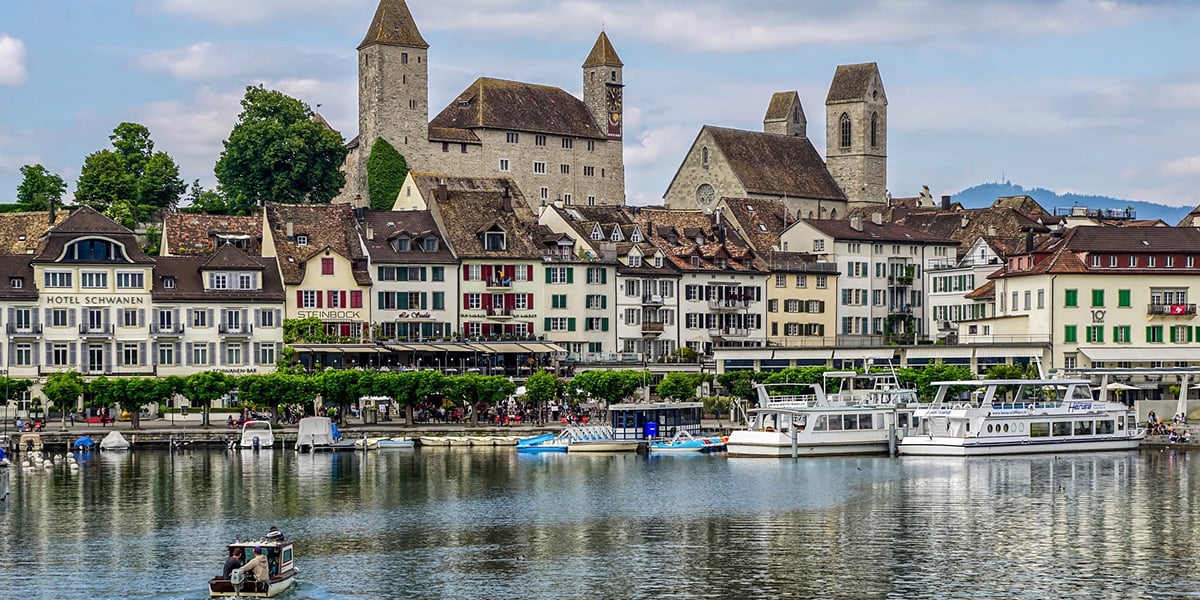 Above image of the view of Rapperswil from Lake Zurich by suju-foto on Pixabay. Pixabay license.