14 minute podcast in which Dr. Italy discusses St. Joseph as an often overlooked hero of the Advent – Christmas story.  He shows how St. Matthew's gospel presents him as a model of faith.
In the Advent and Christmas season, all eyes turn to the Holy Family.  Jesus is the primary, focus, of course, with Mary getting secondary attention.  Often, Joseph remains for us a background figure in the Nativity scene, getting less attention than even the Magi.
'
St. Joseph, Model of Faith
Yet St. Matthew's gospel takes great pains to show that, though Joseph remains silent in the story, his actions make a tremendous statement.  He, like his fore-father Abraham, is a quintessential model of faith.  Based on what seems to be angelic communication in a series of dreams, he overcomes his inward questionings about Mary's pregnancy, accepts her as his wife, accepts her son as his very own child.  This decision means suffering and trial for him – walking over 100 miles to Bethlehem and then another 250 miles to Egypt, and then 300 more back again to Nazareth.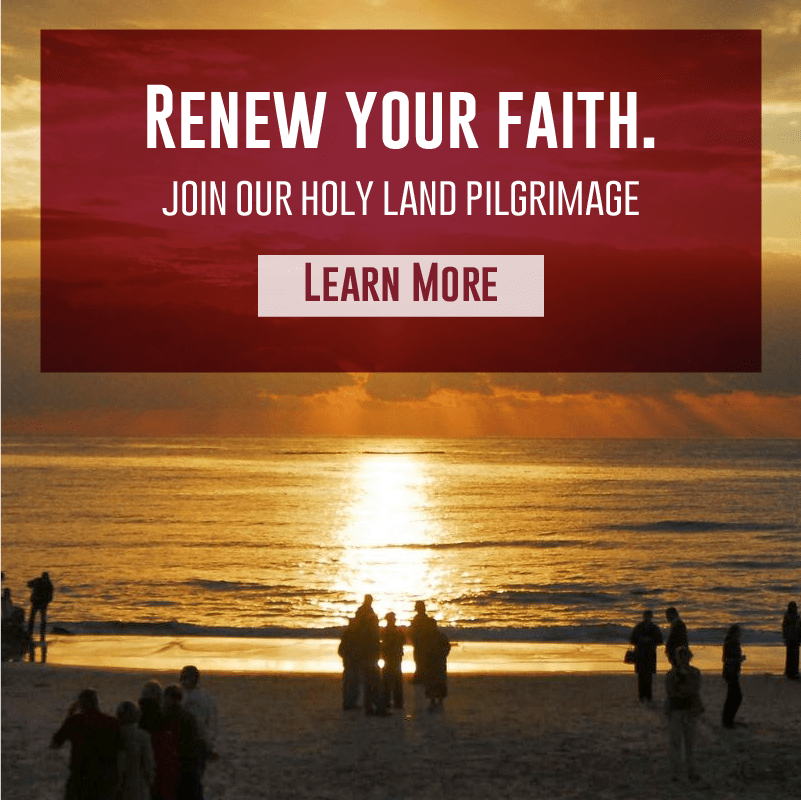 '
Walking by Faith
Joseph's putting one foot in front of another despite hardship and persecution shows us what faith is really about.  And this podcast gives the listener a greater appreciation of this faith, as well as for the land traversed by Joseph in his quest to be faithful to God.  This podcast is a special sneak peak of the new series from Ascension Press, Jesus: The Way the Truth and the Life, a 10 episode Bible Study filmed in the Holy Land featuring Dr. Italy (Marcellino D'Ambrosio), Jeff Cavins and Dr. Edward Sri.  Video 2 in the series (Chapters 2 and 3 of the book) highlight the often overlooked role of St. Joseph as model of faith and mentor of Jesus in work, prayer, and everyday life as a man of Israel.
FOR A FREE ADVENT "CHEAT SHEET" with many practical suggestions on how you and your family or study group can hope to make this the best Advent and Christmas Season ever, either sign up for free on our email list or confirm your existing subscription and then email us at info@crossroadsinitiative.com asking for your free copy.  This document is not posted publicly on our website and is for our subscribers only.
Dr. Italy appears weekly on the Sonrise Morning show, a production of Sacred Heart Radio.  You can listen to this show broadcast live Monday through Friday via the EWTN Global Catholic Radio, a network of over 120 local affiliate stations in the US.  You can find podcasts from the Sonrise Morning on both Sacred Heart radio site and www.crossroadsinitiative.com.
For a written post on this same topic of St. Joseph's faith, read St. JOSEPH"S CLAIM TO FAME
To subscribe to Dr. Italy's weekly podcast and never miss an episode, visit http://crossroadsinitiative.libsyn.com/ or the Catholic Heritage with Dr Italy podcasts on iTunes
Banner/featured image St Joseph with the Infant Jesus by Guido Reni. Public domain.