In this 7 minute excerpt from a national radio interview, Dr. Italy describes his recent journey to Poland, Austria and Bavaria. He then goes on to describe his upcoming Rhine pilgrimage Cruise focusing on the River of the Catholic Tradition and the extraordinary saints whose stories will be told along the way.
The Oberammergau Passion play is a once in ten year performance that has inspired the world since 1634. Dr. Italy recently returned from leading over 100 people to Bavaria to be inspired by this proclamation of the power of the cross. But actually, this was the concluding event to an 11 day pilgrimage through Poland and Austria that saw the victory of the cross reflected in the stories of several amazing saints, including John Paul II, Maximilian Kolbe, Faustina Kowalska, Franz Jagenstatter and Edith Stein. His next pilgrimage, in May and June 2023, picks up where this one left off. It will begin amidst the mountains of Switzerland and descend through the Rhine Valley on a river cruise ship, contemplating the power of the resurrection that established and then inspired Europe through an amazing list of Catholic heroes – monks and nuns who founded abbeys and cities. Edith Stein, later Sr. Teresa Benedicta of the Cross, lived most of her life as a Catholic on the banks of the Rhine, as did the Doctor of the Church, Hildegard of Bingen. The lives and teaching of these extraordinary women, along with that of St. Albert the Great and St. Boniface, will inspire us as we cruise the river of Tradition. All this and why sacred Tradition can be described as a River is explained in this brief podcast.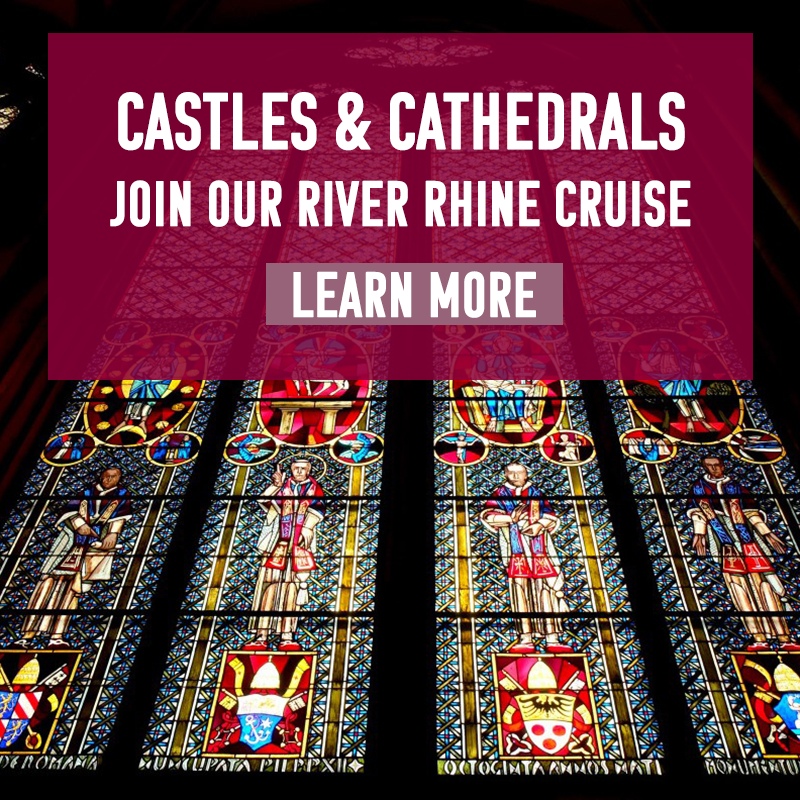 Banner/featured image by L N on Unsplash. Public domain.