John of the Cross here gives forceful expression to the faith of the Church that in Jesus Christ, God the Father has given us his perfect Word, the ultimate revelation of Himself and His plan for our lives. The partial revelations of the Old Testament prophets and patriarchs find their completion in Him.  We await no further revelation before his final and glorious return.
The principal reason why the Old Law permitted us to ask questions of God, and why prophets and priests had to seek visions and revelations of God, was because at that time faith had no firm foundation and the law of the Gospel was not yet established; and thus it was necessary that men should inquire of God and that he should speak, whether by words or by visions and revelations or whether by figures and images or by many other ways of expressing His meaning. For all that he answered and revealed belonged to the mysteries of our faith and things touching it or leading to it.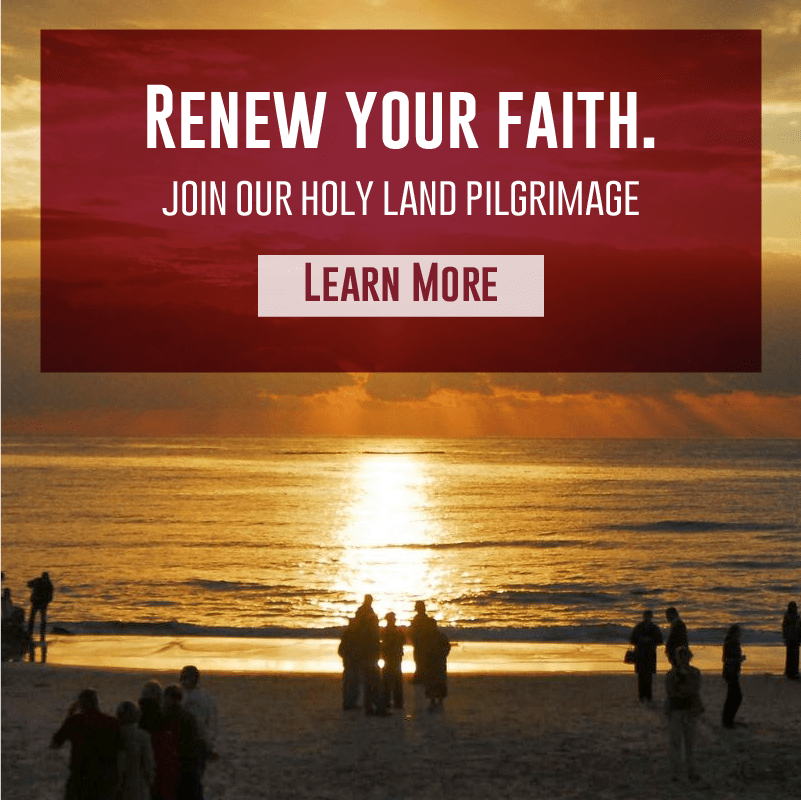 Jesus Christ – God's Final Word
But now that the faith is founded in Christ, now that in this era of grace the law of the Gospel has been made manifest, there is no reason to inquire of God in that manner nor for him to speak to us or answer us as he did then. For, in giving us, as he did, his Son, who is his one and only Word, he spoke to us once and for all, in this single Word, and he has no occasion to speak further.
And this is the meaning of that passage with which the Letter to the Hebrews begins, trying to persuade the Hebrews that they should abandon those first ways of dealing and communicating with God which are in the law of Moses, and should set their eyes on Christ alone: At various times in the past and in various different ways, God spoke to our ancestors through the prophets; but in our own time, in the last days, he has spoken to us through his Son [Hebrews 1:1-2].
That is, God has said so much about so many things through his Word that nothing more is needed, since that which he revealed partially in the past through the prophets, he has now revealed completely by giving us the All, which is his Son.
No Further Revelation
Therefore if someone were now to ask questions of God or seek any vision or revelation, he would not only be acting foolishly but would be committing an offense against God – for he should set his eyes altogether upon Christ and seek nothing beyond Christ.
God might answer him after this manner, saying: This is My beloved Son, in whom I am well pleased; listen to him. I have spoken all things to you in my Word. Set your eyes on him alone, for in him I have spoken and revealed to thee all things, and in him you shall find more than you ask for, even more than you want.
God's Son, the Fulfillment of all Hope & Desire
I descended upon him with my Spirit on Mount Tabor and said This is My beloved Son, in whom I am well pleased; listen to him. You have no reason to ask for new teaching or new answers from me because if I spoke to you in the past then it was to promise Christ. If people asked questions of me in the past then their questions were really a desire of Christ and a hope for his coming. For in him they were to find all good things, as has now been revealed in the teaching of the Evangelists and the Apostles.
FOR A FREE ADVENT "CHEAT SHEET" with many practical suggestions on how you and your family or study group can hope to make this the best Advent and Christmas Season ever, either sign up for free on our email list or confirm your existing subscription and then email us at info@crossroadsinitiative.com asking for your free copy.  This document is not posted publicly on our website and is for our subscribers only.
For more great resources for the Advent Season, visit the Crossroads Initiative ADVENT RESOURCE LIBRARY
For more on Christ as the fullness of Revelation, see the JESUS, the ETERNAL WORD OF GOD section of the Crossroads Initiative Library.
This excerpt from The Ascent of Mount Carmel by St. John of the cross (Lib 2, cap. 22) identifies Jesus Christ as God's final revelation of himself and his will for our salvation.  He is the perfect and complete Word. It appears in the Roman office of readings for Monday of the second week in Advent.  The accompanying biblical reading is taken from Isaiah 24:1-18.
Banner/featured image by Aliaksei Skreidzeleu on Scopio. Used with permission.