In this 5 minute listen, Dr. Italy describes the wilderness,  the Mount of Temptation on which tradition says Jesus was tempted by Satan, and the town of Jericho, an oasis in the desert.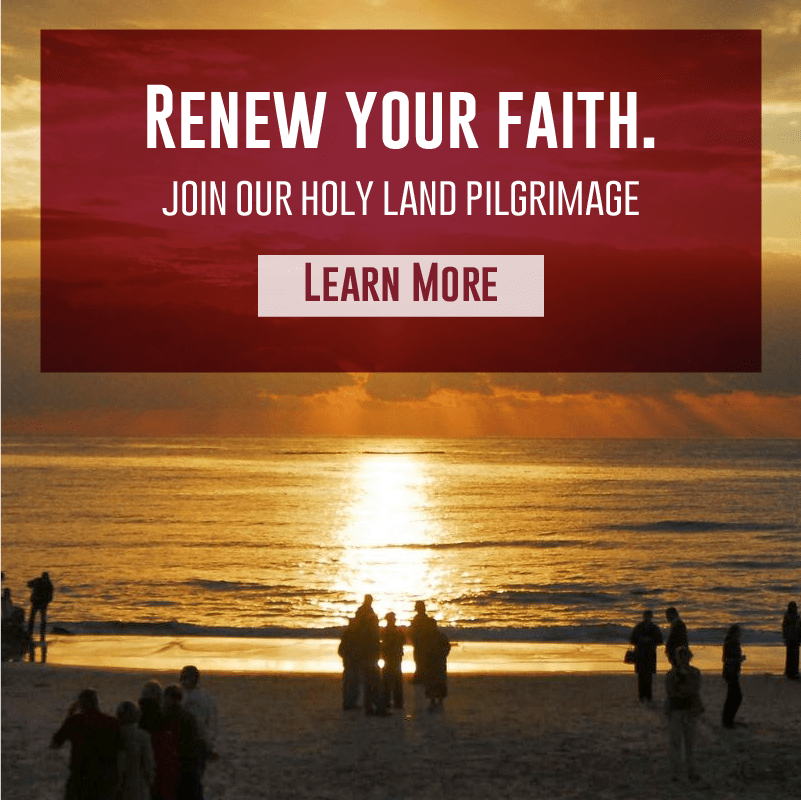 In the story of Jesus' baptism and the forty days of fasting and temptation that followed, we read of the Jordan river and the wilderness where Jesus was tempted by Satan.  What we don't often realize is that the place where John baptized Jesus in the river Jordan is right on the edge of the wilderness near the famous biblical site of Jericho, which lies directly to the west of the river.
In this podcast, Dr. Italy, who has visited this site thirty times, describes the rugged beauty of that desert and tells of the desert mountain, on the western edge of Jericho, where tradition tells us Jesus was shown the kingdoms of the world by Satan and offered the opportunity to have them for himself if he would only bow down and worship the tempter.
Dr. Italy appears weekly on the Sonrise Morning show, a production of Sacred Heart Radio.  You can listen to this show broadcast live Monday through Friday via the EWTN Global Catholic Radio, a network of over 120 local affiliate stations in the US.  You can find podcasts from the Sonrise Morning on both Sacred Heart radio site and www.crossroadsinitiative.com.
To learn more abnout pilgrimage to the Holy Land with Dr. D'Ambrosio, visit the PILGRIMAGE SECTION of the Crossroads Initiative Website.
To subscribe to Dr. Italy's weekly podcast and never miss an episode, visit http://crossroadsinitiative.libsyn.com/ or the Catholic Heritage with Dr Italy podcasts on iTunes